Go Back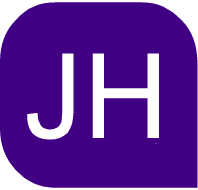 Academics
JNTU Hyderabad
5 months ago
Login and Follow JNTU Hyderabad to receive SMS Notifications
Share on Whatsapp
It is here by informed the Directors / Principals of all constituent, affiliated and autonomous Colleges of JNTUH as per the State Government directions to continue online classes for all the existing courses and suggested the following for UG & PG - I Year courses:
(i) To conduct Mid exams for UG - I Year I Semester / PG - I Year I Semester, the Principals are requested to make the schedule as per the convenience at the respective college level (online/offline/blended mode). The Lab Classes / Examinations and End Examinations dates will be scheduled as per State Government directions.
(ii) Online classwork as per the calendar given below for UG & PG-Year II Semester.
Revised Academic Calendars for B. Tech./ B.Pharm. I Year - II Semester for the academic 2020-21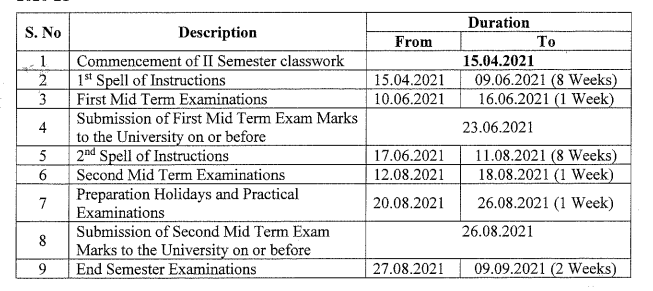 Revised Academic Calendars forM.Tech/ M.Pharm/MBA/ MCA-1-I Year - II Semester for the academic 2020-21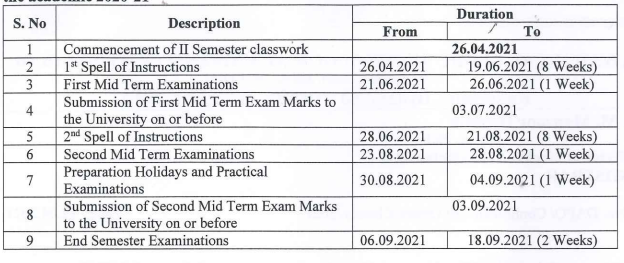 -You can download the Official Notification here
Users Joined SUDDALA ADITHYA
2 hours ago Apoorva Nakka
8 hours ago x