Tag results found for "DC-Machines" in Files.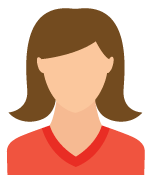 File
Nikitha Ramani
4 years ago
DC Machine Notes : Construction of a DC machine

Login to Download
DC Machine
Subject Study Materials
pdf
18 Downloads File
ELECTRICAL CIRCUITS : Basic definitions, Types of elements, Ohm's Law, Resistive networks, Kirchhoff's Laws, Inductive networks, capacitive networks, Series, Parallel circuits and Star-delta and delta-star transformations. Instruments: Basic Principle of indicating instruments – permanent magnet moving coil and moving iron instruments. DC MACHINES : Principle of operation of DC Generator – EMF equation - types – DC motor types –torque equation – applications – three point starter. TRANSFORMERS : Principle of operation of single phase transformers –EMF equation – losses – efficiency and regulation. AC Machines: Principle of operation of alternators – regulation by synchronous impedance method – Principle of operation of induction motor – slip – torque characteristics – applications. DIODES : P-n junction diode, symbol, V-I Characteristics, Diode Applications, and Rectifiers – Half wave, Full wave and Bridge rectifiers (simple Problems). Transistors: PNP and NPN Junction transistor, Transistor as an amplifier, SCR characteristics and applications. CATHODE RAY OSCILLOS SCOPE : Principles of CRT (Cathode Ray Tube), Deflection, Sensitivity, Electrostatic and Magnetic deflection, Applications of CRO - Voltage, Current and frequency measurements.

Login to Download
DC and AC Machines
Subject Study Material
docx
304 Downloads
Users Joined
Warning
: Undefined variable $getUser in
/home/wolf.engineershub.in/public_html/engineershub/engineershub/themes/ehthree/layout/right-sidebar.phtml
on line
56
Warning
: Trying to access array offset on value of type null in
/home/wolf.engineershub.in/public_html/engineershub/engineershub/themes/ehthree/layout/right-sidebar.phtml
on line
56 Warning
: Undefined variable $getUser in
/home/wolf.engineershub.in/public_html/engineershub/engineershub/themes/ehthree/layout/right-sidebar.phtml
on line
56
Warning
: Trying to access array offset on value of type null in
/home/wolf.engineershub.in/public_html/engineershub/engineershub/themes/ehthree/layout/right-sidebar.phtml
on line
56 Warning
: Undefined variable $getUser in
/home/wolf.engineershub.in/public_html/engineershub/engineershub/themes/ehthree/layout/right-sidebar.phtml
on line
56
Warning
: Trying to access array offset on value of type null in
/home/wolf.engineershub.in/public_html/engineershub/engineershub/themes/ehthree/layout/right-sidebar.phtml
on line
56 Warning
: Undefined variable $getUser in
/home/wolf.engineershub.in/public_html/engineershub/engineershub/themes/ehthree/layout/right-sidebar.phtml
on line
56
Warning
: Trying to access array offset on value of type null in
/home/wolf.engineershub.in/public_html/engineershub/engineershub/themes/ehthree/layout/right-sidebar.phtml
on line
56 Warning
: Undefined variable $getUser in
/home/wolf.engineershub.in/public_html/engineershub/engineershub/themes/ehthree/layout/right-sidebar.phtml
on line
56
Warning
: Trying to access array offset on value of type null in
/home/wolf.engineershub.in/public_html/engineershub/engineershub/themes/ehthree/layout/right-sidebar.phtml
on line
56 x