Go Back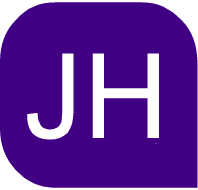 Academics
JNTU Hyderabad
2 months ago
Login and Follow JNTU Hyderabad to receive SMS Notifications
Share on Whatsapp
Tentative Academic Schedule and guidelines
Tentative Academic Schedule
Commencement of B. Tech./B. Pharm classes for II/III/IV Year, II semester will be conducted based on prevailing conditions.
Tentative Guidelines :
1. The academic units shall keep the entire premises ready for starting on-campus classwork and communicate the commencement of classwork from 01-02-2021 to all the students, faculty members, and supporting staff.
2. The Principals are requested to identify the students from outstation who require accommodation in College attached Hostels and arrange the hostel accommodation by following the COVID-19 precautionary norms.
3. The Colleges are advised to maintain proper hygienic conditions in each and every unit with frequent sanitization of classrooms, laboratories, toilets, etc. The Colleges shall take separate Declaration forms from the students to follow strictly the COVID-19 precautionary norms.
4. Separate Undertaking forms from the parent(s) of the students seeking hostel accommodation on their own responsibility
5. It is suggested the students shall come with the latest RT-PCR test report for students staying in the hostel.
6. The Colleges are suggested to place display boards / Flexi banners indicating precautions/procedures for prevention of COVID-19 at all prominent points in the campus and make sure that they are visible to all the students, staff, and visitors.
7. It is suggested that every College administration shall be prepared to face any medical emergencies related to COVID-19 /any other case(s) in their campus. Further, all the Colleges are advised to provide the necessary arrangement for the affected person(s) for isolation and medical care.
8. All the faculty, staff and students shall wear masks, use sanitizer frequently and additional masks shall be available in each department for the needy people.
9. The Colleges shall make necessary arrangements to provide Hot water to the students by providing a Hot Water Dispenser System in the Mess / Dining halls of the Hostels.
10. Necessary equipment shall be procured for thermal scanning of students at least once a day at the respective departments in the campus and also in mess/hostel premises.
11. Further, any additional measures initiated by the Colleges towards the prevention of COVID-19 and for the welfare of the Students, Faculty members & Supporting staff are highly appreciated. You are requested to give comments if any. The final notification/circular will be given after the approval from the in-charge Vice-chancellor.
-You can download the Official Notification here
Users Joined Samarth Kulkarni
6 days ago


x