Go Back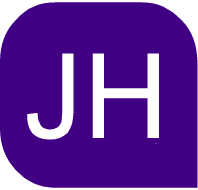 Academics
JNTU Hyderabad
2 months ago
Login and Follow JNTU Hyderabad to receive SMS Notifications
Share on Whatsapp
The Notification is hereby issued for the Supplementary University examinations of the II & IV semester of the MBA course. You are requested to note the following schedule of events associated with the Supplementary Examinations of the MBA course. These Examinations are scheduled to be held in the month of March-2021
MBA - II SEMESTER - (R19/R17/R15) SUPPLEMENTARY EXAMS – MARCH-2021.
(R17-2017,2018, R19 ADMITTED BATCH, R15-2015, 2016 ADMITTED BATCHES)
NOTIFICATION
The students who appear for the above examinations commencing from 23-03-2021 are to note that the online registration for University examinations will be carried out as per the time schedule given below:
Note :
1.The Registrations should be done through the following Examination registrations portal URL only. registrations.jntuh.ac.in/olrmca
2.The Helpline numbers are:9989980170, 9704033577. Any problems in registrations should be sent via email to support.registrations@jntuh.ac.in.
3.Hall Tickets will be issued only after receiving the University Exam Registration Fee by Online Mode.
4.The Principals are requested to arrange for the collection of student-specific answer booklets from ACE- 2.
5.Please visit the student service portal with URL https://studentservices.jntuh.ac.in/oss for the previous sem. exam question papers and other services.
6.A separate notification has been issued for the upload of softcopy of projects to the University for the grammar and plagiarism check on.
MBA - IV SEMESTER - (R19/R17/R15) SUPPLEMENTARY EXAMS –MARCH-2021.
(R17-2017,2018 ADMITTED BATCH, R15-2015, 2016 ADMITTED BATCHES)
NOTIFICATION
The students who appear for the above examinations commencing from 23-03-2021 are to note that the online registration for University examinations will be carried out as per the time schedule given below:
-You can download the Official Notification here
Users Joined Samarth Kulkarni
6 days ago


x