Go Back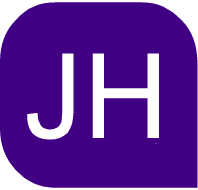 Academics
JNTU Hyderabad
3 months ago
Login and Follow JNTU Hyderabad to receive SMS Notifications
Share on Whatsapp
The Principals of the constituent and affiliated UG / PG Colleges are hereby informed that the University Examination Branch issues notification for conducting of special exams for UG/PG regular students who were absent due to covid-19 (treated as regular) examinations in the month of Jan/Feb-2021
The Principals are informed to verify the claim of the student, who approach your office for the registration in this COVID-19 special exam, whether the student was COVID-19 positive/quarantined during the period of their regular exams. A declaration need to be taken from the student to this effect (format of which may be prepared by the Principals of respective colleges)
This notification is issued for conducting of following examinations:-
The Principals are requested to note the following instructions.
1. Every college has to make the consolidated fees (Exam. Registration fee + Postal Logistic Service Charges) payment for all the above examinations in the form of a single RTGS / NEFT / GRPT Transfer to the Registrar's Bank Account No.62079988622 (State Bank of India, JNTUH Campus Branch, IFSC /RTGS/GRPT Code: SBIN0021008).
2. Different deadlines for different schedules of events, schedule for booklet collections and other details are mentioned hereunder:
STUDENT EXAMINATION REGISTRATIONS SCHEDULE
3. Online registration service of these examinations will be available from 02nd Jan 2021 onwards.
4.The students appearing for the above examinations commencing from 20-01-2021 are informed to note time schedule given above
5. he registration URL's are
For B.Tech 1.http//registrations1.jntuh.ac.in/olrbtech
2. http//registrations2.jntuh.ac.in/olrbtech
3. http//registrations3.jntuh.ac.in/olrbtech
For B.Pharm : http://registrations3.jntuh.ac.in/olrbpharmacy
For M.Tech : http://registrations.jntuh.ac.in/olrmtech
For M. Pharm : http://registrations.jntuh.ac.in/olrmpharmacy
For Pharm.D : http://registrations1.jntuh.ac.in/olrpharmd
For Pharm. D (PB) : http://registrations1.jntuh.ac.in/olrpharmdpb
For MBA : http://registrations.jntuh.ac.in/olrmba
For MCA : http://registrations.jntuh.ac.in/olrmca
-You can download the Official Notification here
Recommended Files from Library
Users Joined Samarth Kulkarni
6 days ago


x