Go Back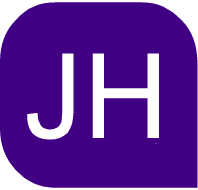 Academics
JNTU Hyderabad
2 months ago
Login and Follow JNTU Hyderabad to receive SMS Notifications
Share on Whatsapp
The Principals of the constituent and affiliated B.Tech / B.Pharmacy Colleges are hereby informed that the University Examination Branch issues notification for conducting of B.Tech./ B.Pharmacy Advanced supplementary (treated as regular) examinations in the month of Nov-2020
This notification is issued for conducting of following examinations:-
The Principals are requested to note the following instructions.
1. Every college has to make the consolidated fees (Exam. Registration fee + Postal Logistic Service Charges) payment for all the above examinations in the form of a single RTGS / NEFT / GRPT Transfer to the Registrar's Bank Account No.62079988622 (State Bank of India, JNTUH Campus Branch, IFSC /RTGS/GRPT Code: SBIN0021008).
2. Different deadlines for different schedules of events, schedule for booklet collections and other details are mentioned here under:
3.These examinations online registration service will be available from 09th November 2020 onwards.
4.The registration URL's are
For B.Tech 1.http//registrations1.jntuh.ac.in/olrbtech
2. http//registrations2.jntuh.ac.in/olrbtech
3. http//registrations3.jntuh.ac.in/olrbtech
For B.Pharm : http://registrations3.jntuh.ac.in/olrbpharmacy
NOTIFICATION FOR B.TECH IV-II SEMESTER ADVANCED SUPPLEMENTARY(TREATED AS REGULAR) EXAMINATIONS, Nov -2020
FOR
Note:-
The students have to contact their concerned Principals for online registration of Examinations. For the forthcoming University Exams, the exam registrations have to be directly carried out by logging in to the University registrations server from the respective colleges.
Principals are requested to verify the eligibility of the candidates for registration for examination in respect of malpractice/court cases/credits/attendance.
JNTUH through Proceeding No. JNTUH/EB/11148/2/2018 Dated.20-01-2018 have extended certain benefits to Physically Handicapped students (deaf, dumb, hearing impaired, orthopedically handicapped, and visually handicapped) such as exemption from payment of examination fee and pass marks. The principals may submit the certificate of permanent disability in the year of admissions and it holds good for the entire duration of the course. The colleges need not submit proof of disability for every series of exams (Only in case of permanent disability).
For the students applied for RC/RV, if the results are not declared by the time of start of registrations for exams., the students are advised to register as per the time schedule given in this notification even for the subjects in which they have failed and waiting for RC/RV results. However, if the student passes the examination in RC/RV Results, the examination fee paid for passed subjects will be refunded by the concerned Principals and the registrations of that student in that subject will be automatically deleted.
Hall tickets are to be issued by the Principal only to the eligible candidates who fulfill the academic requirements of the University. The Principals are requested to inform the students that mere payment of examination fee does not guarantee eligibility for appearing for the examination.
Following services are available in the student service portal with URL:https://studentservices.jntuh.ac.in/oss
a) Old semester exam question papers (UG, PG & Pre- Ph.D.)
b) Syllabus of previous years
c) Convocation notification and other services.
-You can download the Official Notification here
Recommended Files from Library
Users Joined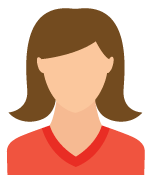 Swetcha nelloori
8 hours ago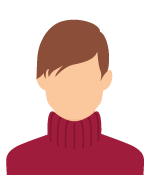 Sri Ram yadav
17 hours ago


x