Go Back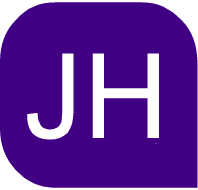 Academics
JNTU Hyderabad
2 months ago
Login and Follow JNTU Hyderabad to receive SMS Notifications
Share on Whatsapp
The Principals are informed to note that the dates for lab external examinations and II midterm exams of II, III & IV years I sem of B.Tech/B.Pharm are to be scheduled as mentioned in the table below. The B.Tech/B.Pharm colleges may choose the lab external examiners from the same cluster as in the or nearby clusters as in the previous academic year to conduct the lab external exams of II-I, III-I& IV-I.
The panels of examiners for the IV-I B.Tech (R16 Regulations) mini-project viva-voce external examinations March-2021, are to be uploaded from 10-02-2021 to 13-02-2021 by using the. http://registrations1.jntuh.ac.in/ugminiprojectpanelsmarch2021
The approved panel of examiners will be intimated from 15-02-2021 to 20-02-2021. The mini-project viva-voce exams are to be conducted from 22-02-2021 to 24-02-2021. The award list of mini-project exams should be uploaded on or before 27-02-2021.
-You can download the Official Notification here
Recommended Files from Library
Users Joined Samarth Kulkarni
6 days ago


x