Go Back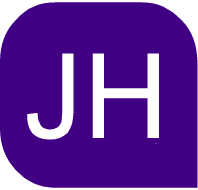 Academics
JNTU Hyderabad
4 months ago
Login and Follow JNTU Hyderabad to receive SMS Notifications
Share on Whatsapp
The Principals / Directors of Constituent and Affiliated College of JNTUH are informed to conduct B.Tech. / B.Pharm I Year I Semester classwork (online) from 01.12.2020.
In the ref. 1t cited, Government has permitted as part of e-learning and distance education, online classes on various digital/TV/T-SAT platforms for UG/PG Professional courses from 1 September 2020 in all Professional Colleges.
It is requested to maintain the record of attendance particulars, classes handled, time tables and the same information (month-wise) may be sent to dap@intuh.ac.in. The classes shall be conducted in online mode for 3 to 4 hours per day and based on the situation classes may be conducted in blended mode following the prescribed protocols/guidelines related to COVID-19. The Orientation / Induction Programs are to be conducted for all B.Tech. / B.Pharm I Year I Semester students as per UGC /AICTE guidelines. Atmost care and guidance may be given to first-year students about Academic Regulations, Attendance, Promotion Guidelines, Credit System, Anti Ragging information, etc.
The Academic Calendar 2020-21 for B.Tech./ B.Pharm. I Year - I & II Semesters for all Constituent & Affiliated Colleges of JNTUH is enclosed. It is informed to make a recording of online presentations, regular attendance and day-wise schedule for submission to the university as and when required.
-You can download the Official Notification here
Users Joined Samarth Kulkarni
2 days ago x