Go Back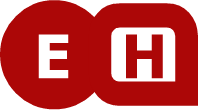 Academics
Login and Follow EngineersHub to receive SMS Notifications
Share on Whatsapp
Role of Soft Skills in Engineering Career
"Technical skills may take you to the doorstep but it is your soft skills that will open up the door for you" In India, electronics engineering as a career has always attracted the student community in a big way. Testimony to this fact is an ever-increasing number of aspirants taking various entrance exams to qualify and enroll for their choice of engineering branch. Throughout the course, one learns and specialises in a particular branch of engineering theoretically and practically. However, just technical skills are not enough as the most common HR question is: Beyond technical skills, experience and knowledge, what added value do you bring to the organisation? Therefore soft skills are critical to make you employable.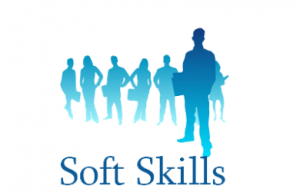 In the 21st century and going forward, three things are important - ability to communicate an idea visually, ability to have a balanced point-of-view on key issues and ability to convert ideas to results. The concept of soft skills is not limited to just plain communication skills but it also includes aspects such as people skills.In the broader context, soft skills would also include negotiation, decision making, reasoning and problem solving, and conflict-resolution skills required in today's work environment. While technical professionals are often selected and trained based on measurable talents and skills such as knowledge of OS or software programming skills which are prerequisites to starting a career in engineering and technology, intangible skills such as language proficiency, ability to work with global teams and positive attitude often count in making their career a rewarding one. These intangible skills are classified as soft-skills. When evaluating a candidate on soft skills, HR professionals look at not only his ability to communicate his thoughts clearly and concisely but also his personality and problem-solving skills. Every company looks for a different mix of skills and experience and it is not enough just to be a subject matter expert. Communication is an integral part of soft skills. According to a recent report by employability assessment company Aspiring Minds, 56 per cent engineering graduates in India lack soft skills and cognitive skills. Non-technical aspects of engineering such as communications, relationships, temperament, emotional intelligence and risk management make a difference between success and failure. Understanding and adapting to the working environment is just as crucial as getting the job itself. Companies look out for a mix of skills depending on the nature of work they do. Here is a list of the most desirable soft skills that HR heads of various companies look for:
Interpersonal skills such as communication (both verbal and written, including e-mail etiquette), persuasion, presentation, and active listening and learning
Good attitude with respect for the job at hand
Desire/passion to learn, share and be trained consistently
Able to confront reality. If possible, be a specialist in one field and generalist in others
Application of knowledge and concise understanding of "how things work"
Problem solving/analytical thinking and decision making
Honesty, integrity and impeccable ethics
Good time management and stress management skills when the pressure to perform is quite high
Flexibility to work with people from diverse backgrounds (team player)
Positive approach and a "can do" attitude
Practice makes perfect "Self-practice is another way to improve soft skills" Developing proficiency in soft skills is a lifelong process. soft skills enhancement can and will only take place if there is appropriate level of self-awareness. And, of course, practice is essential to sustain and continuously improve once a skill is acquired. Companies today invest a lot of time and money in building up their employees' soft skills. A general consensus is that these skills are built up over time and not just through classroom sessions. It is imperative to implement and practice the learning on your own.
Recommended Files from Library
Users Joined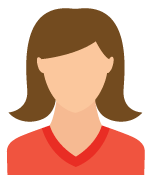 Swetcha nelloori
2 hours ago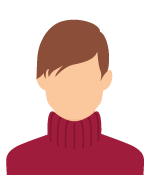 Sri Ram yadav
11 hours ago


x