Go Back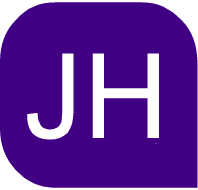 Academics
JNTU Hyderabad
3 months ago
Login and Follow JNTU Hyderabad to receive SMS Notifications
Share on Whatsapp
It is proposed to conduct spell-3 examinations (B.Tech/B.Pharm I-II, II-II, III-II semesters) of the University for Non-autonomous Colleges from 11-11-2020. In spell-3, all even semester regular & supplementary examinations of UG courses shall be conducted. The detailed time tables of spell-3 exams shall be made available at the Exam portal as well as at JNTUH main website, within a week's time.
In lines similar to the final semester examinations, it is proposed to extend the services to the autonomous colleges for conducting their remaining examinations for the benefit of their students who are residing in different districts, if the autonomous colleges request for the same. In this regard, the procedure to be followed by the autonomous colleges is enclosed in Annexure-1.
Following procedure need to be followed by the autonomous colleges who desire to take the support from EB-JNTUH to conduct the exams at different host colleges
The colleges can choose any dates from 11-11-2020 to 04-12-2020. In this duration, autonomous colleges can schedule any examinations (regular / supply) of their choice. The starting and ending dates of the time-tables of autonomous colleges need not coincide with the time tables of non-autonomous colleges.
The list of exam centers for JNTUH non-autonomous colleges is available on the University's main website. You are requested to select three colleges in each city/town where you wish to conduct the examinations for your students. One of these three colleges will be allotted to your students. However, all the students of one autonomous college will be allotted one exam center in any city.
EB-JNTUH will share with the Principals of autonomous colleges, the exam center names and their addresses, to which their college students are allocated.
The answer booklets and other stationery items are to be packed date and session-wise and host college- wise and to be handed over to the office of DE on or before 31-10-2020. EB-JNTUH shall handover the stationary to respective host colleges along with the non-autonomous colleges stationary.
The autonomous colleges need to speak to Principals of the colleges who are acting as host colleges and obtain their mail ids. The colleges need to send the encrypted question papers directly to the specific host colleges. The password is to be shared with the host college directly 30 minutes before the commencement of the examination of every session.
- You can download the Official Notification here
Recommended Files from Library
Users Joined SHAIK GULAM DASTHAGIR
3 hours ago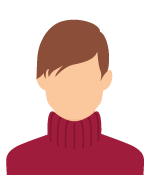 x