Go Back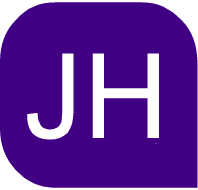 Academics
JNTU Hyderabad
2 months ago
Login and Follow JNTU Hyderabad to receive SMS Notifications
Share on Whatsapp
All the Principals of the JNTUH Constituent and Affiliated Colleges are herewith requested to upload the panel of examiners for the Comprehensive Viva-voce exam February-2021 for the MCA VI Sem R15 and R17 Regulations Supply on or before 10-03-2021 by using the URL: http://registrations1.jntuh.ac.in/compvivamarch2021. The service for uploading the panels will be available from 03-03-2021.
The approved panels of examiners will be intimated from 15-03-2021 to18-03-2021. It is also requested to conduct the Comprehensive viva- voce exams from 15-03-2021 to 25-03-2021.
The award list of Comprehensive viva-voice exams should be uploaded on or before 25-03-2021. The user ID and password for this URL are the same as that of exam registration portals. The cooperation of the Principals is highly solicited.
MCA VI SEMESTER SUPPLY COMPREHENSIVE VIVA-VOCE EXAMINATIONS NOTIFICATION
The Principals are requested to note that the students have to register for the MCA VI semester students (R15 and R17) comprehensive Viva –Voce exams through online mode only, the registration service will be available from 24-02-2021 to 03-03-2021. The details of the exam fee are given below.
VI SEMESTER COMPREHENSIVE VIVA-VOCE EXAMINATIONS FEE - Rs. 350/-
-You can download the Official Notification here
Users Joined Samarth Kulkarni
6 days ago


x